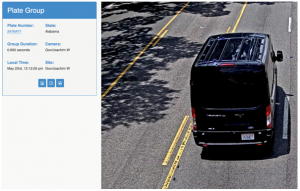 Our specialized LPR cameras and software record license plate information, as well as vehicle make, model, and color. All data is stored in an easily searchable format in the cloud, thus making it accessible 24/7 from a smartphone. Our advanced systems allow for vehicle counting, as well as alerts based on vehicle make, model, color and/or license plate number.
Do you want to obtain more information from a suspicious individual snooping around your property? Do you want to readily receive more information about a thief or criminal near your property to submit to the authorities?
If so, our LPR cameras are ideal for making sure that no stone is left unturned in the event that any criminal activity takes place.
Services and Areas Served:
Smart Home Security Mobile, AL | Smart Surveillance Video Mobile, AL | License Plate Recognition Mobile,AL | Smart Home Security Birmingham, AL | Surveillance Video Birmingham, AL | License Plate Recognition Birmingham,AL